OMEGANAUT
A downloadable game for Windows and Android
You are the last pilot of the Earth Alliance, our only resort: the Omeganaut!

What I intend to do with Omeganaut is to create a roguelike kind of game out of a 3D Rail Shooter. I take inspiration from Starfox (Super Nintendo) and from classic arcade shooters.
Features
Fast paced gameplay with randomly generated levels
No loading time, no cuts between levels
VR : Put on your favorite headset and play the game in glorious 3D
Small footprint : the entire game can fit inside a good old floppy disk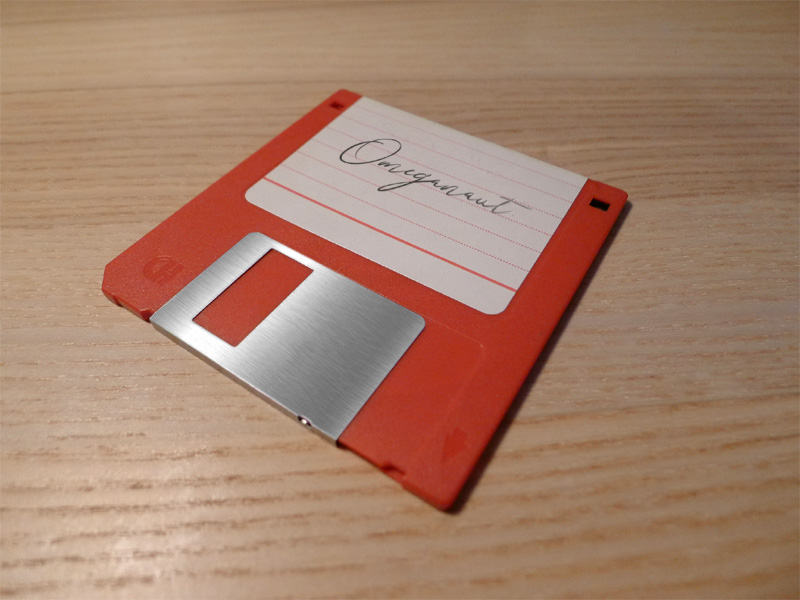 How to play?
It is recommended to play Omeganaut using a gamepad with analog joystick. But you can also play with a digital pad, a keyboard or even a touchscreen. Just activate the virtual gamepad in the Setup screen.
Move around to avoid obstacles
Only one button to fire and destroy everything that comes in your way
Press the roll buttons to turn faster
Double tap the roll button to DO A BARREL ROLL!
(Barrel rolls are handy to avoid danger and to slap nearby obstacles)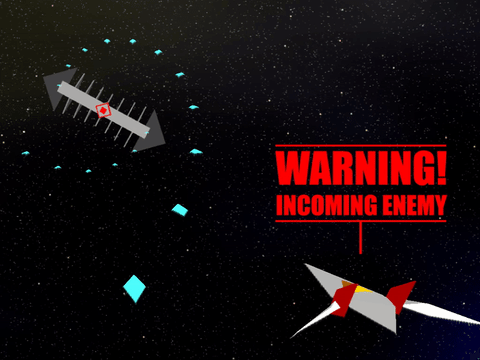 Virtual Reality
You can turn on VR in the Setup screen. I only have a Google Cardboard, but maybe it will work with fancy headsets such as Oculus Rift? Please give me feedback if you have the chance to play with such a device!
Working
Not working :(

Google Cardboard
Samsung Gear VR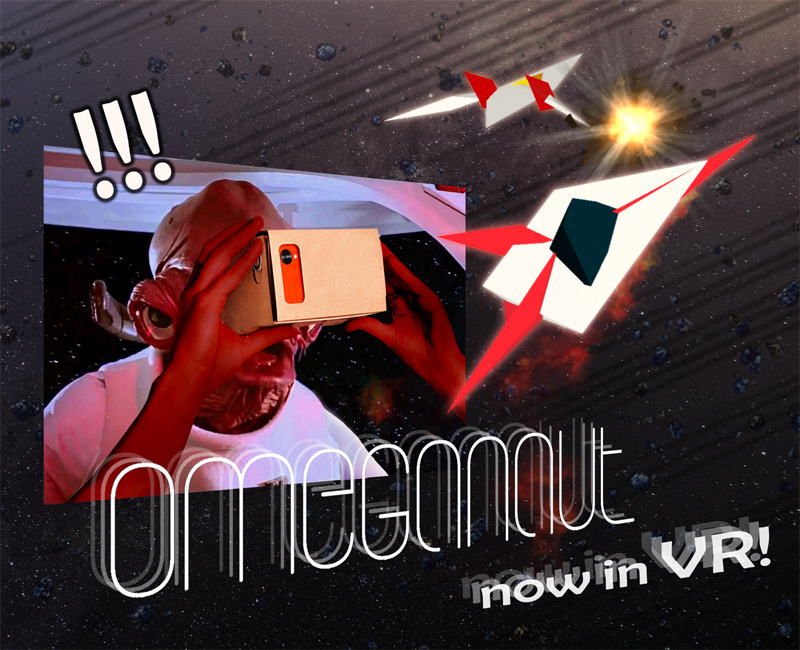 Development note
Omeganaut is still under construction. By buying the game, you help me continue making it. Right now, I focus on making the engine good and getting rid of all the bugs, while adding new enemy ships now and then. When there will be enough content, I'll focus on writing rules in order to produce nice levels instead of spawning everything randomly.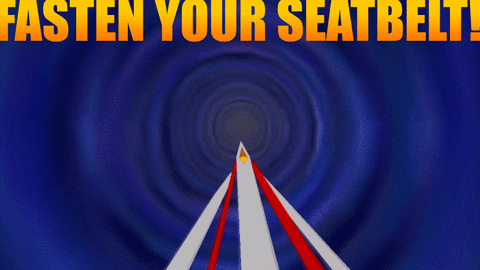 Omeganaut is developed using the awesome ZGameEditor engine, which allows a tiny footprint, and two external libraries for physics and modular music.

ZGameEditor by Ville Krumlinde : http://www.zgameeditor.org
ZgeBullet by Radovan Cervenka : https://github.com/Rado-1/ZgeBullet
SunVox by Alexander Zolotov : http://www.warmplace.ru/soft/sunvox/
| | |
| --- | --- |
| Status | In development |
| Platforms | Windows, Android |
| Author | Txori |
| Genre | Shooter |
| Tags | 3D, Arcade, Endless, flat-shading, On-Rails Shooter, Roguelike, Shoot 'Em Up, Singleplayer, Space, Virtual Reality (VR) |
| Average session | A few minutes |
| Languages | English |
| Inputs | Keyboard, Mouse, Xbox controller, Gamepad (any), Joystick, Touchscreen, Smartphone, Google Daydream VR, Google Cardboard VR, Playstation controller |
| Accessibility | Configurable controls |
| Links | Blog |
Purchase
In order to download this game you must purchase it at or above the minimum price of $5 USD. You will get access to the following files:
omeganaut_win32.zip
888 kB
Omeganaut_191010.apk
1 MB
Comments
Log in with itch.io to leave a comment.
Sorry, Oculus Quest, similar to GearVR or Oculus Go, but 6DOF...
What I do in the game to enable 3D is adding another camera so there are two screens in one screen, which is how Google Cardboard works. I was hoping that big 3D glasses would work the same but I really don't know. I don't own such a device...
I'd test it but $5 is a bit much if it doesn't work.
(GearVR apps often work though, Oculus seems to have grown Go/Quest apps from that same core)
If you think 5$ is too much, then don't buy it. No problem. I don't have 500$ to buy an Oculus Quest in order to test it for you.
i love this game, no bugs so far, i would really love to see this game develope further
Thanks for the kind words. Once the winner of the Omeganaut Spaceship Contest will be known, I'm going to work on it!
Hola soy nuevo el juego se puede tener gratis de alguna forma? o es pago nada mas?
Hola Luchiii.
Desafortunadamente, el tiempo en que ofrecí mis juegos gratis casi ha terminado: ahora los comerciales no pagan lo suficiente y necesito comprar comida para sobrevivir. Entonces el juego no es gratis, pero $5 es realmente barato.
Gracias por su apoyo.
Playing in mobile. Touchscreen digital pad is small tho.
Hi. What's your mobile? Can you post a screenshot so I can see what's going on and if can I improve that?
Thanks
It was kinda small but i'm kinda used to it. I'm playing with LG q6+ (5.5 inches screen).
Aiming would be more precise if the the analog is bigger. Making the barrel roll button bigger would be great too. I sometimes missed the button while trying deflect rockets. But overall great work, Txori. Thank you for replying.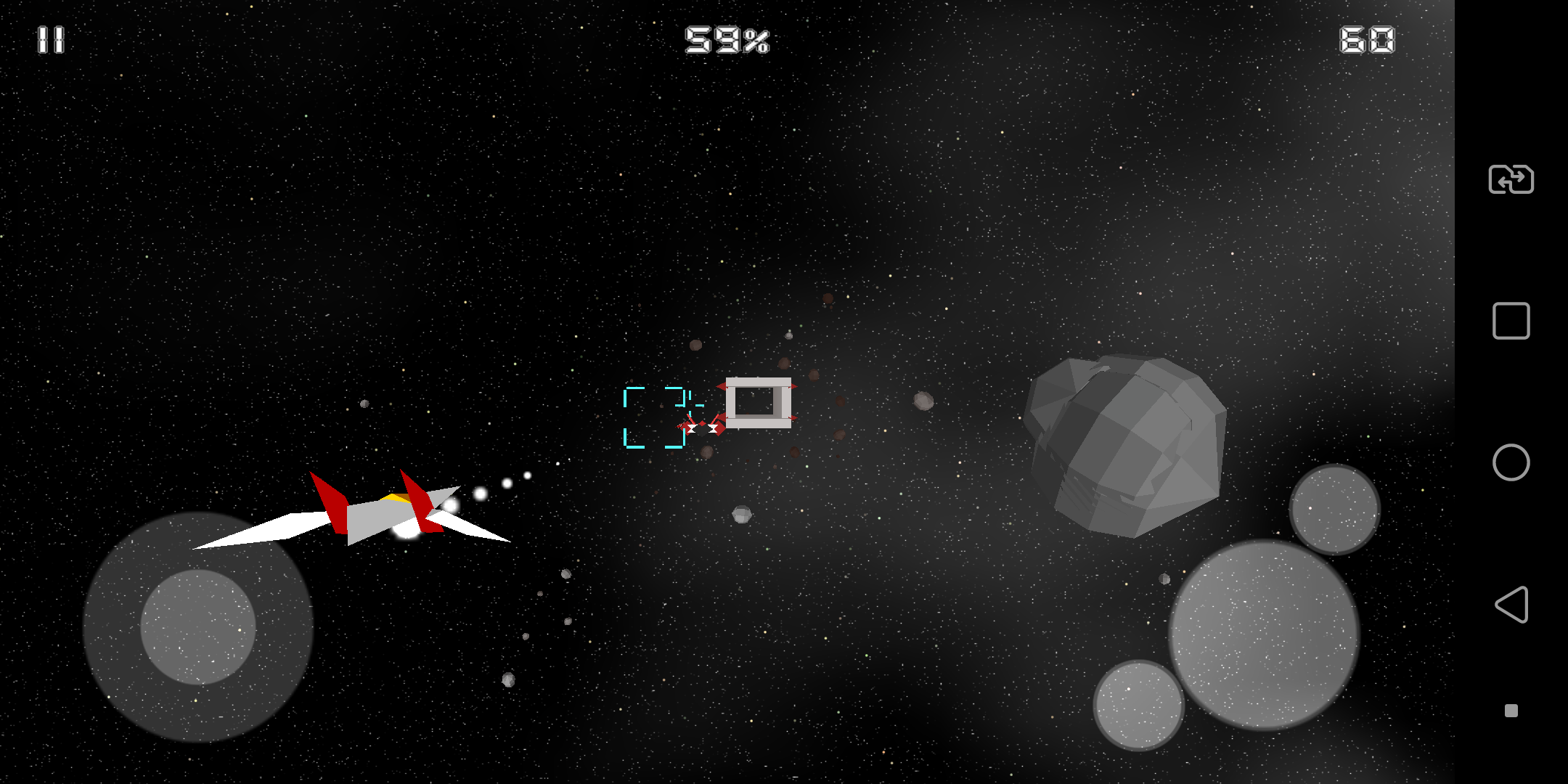 Thanks for your help. I'll see if I can add an option in the setup screen to resize those buttons without breaking everything 😅
Meanwhile, you should try to play with a gamepad and analog stick if you have one, it's so much better 😉
hey, I paused my antivirus and the game worked. Unfortunately not in vr tho. It goes into side by side mode on my monitor but will not go into the headset of the vive.
Cool :) Thanks for the report. So what does it display on the Vive? Nothing? Just a full screen? I have absolutely no ideas how those headsets works. On Android, it's quite simple: two cameras + two lenses = 3D
nothing at all in the headset
In the meantime, I've read a bit about HTC Vive and it's not working like I thought it was. It seems to handle the two cameras on two separate screens, unlike Google Cardboard / Samsung Gear that have two lenses on one screen divided into two. Not much I can do without the headset to run tests... Sorry.
sorry man, tried to load it up and my PC thinks it's a virus and quarantines it right away
it says"windows cannot access the specified device, path, or file. You may not have the appropriate permissions to access the item"
I tried open as administrator and still same issue.
I'll try pausing my antivirus to see if it helps
this looks so cool! I will try with my vive pro right away and let you know